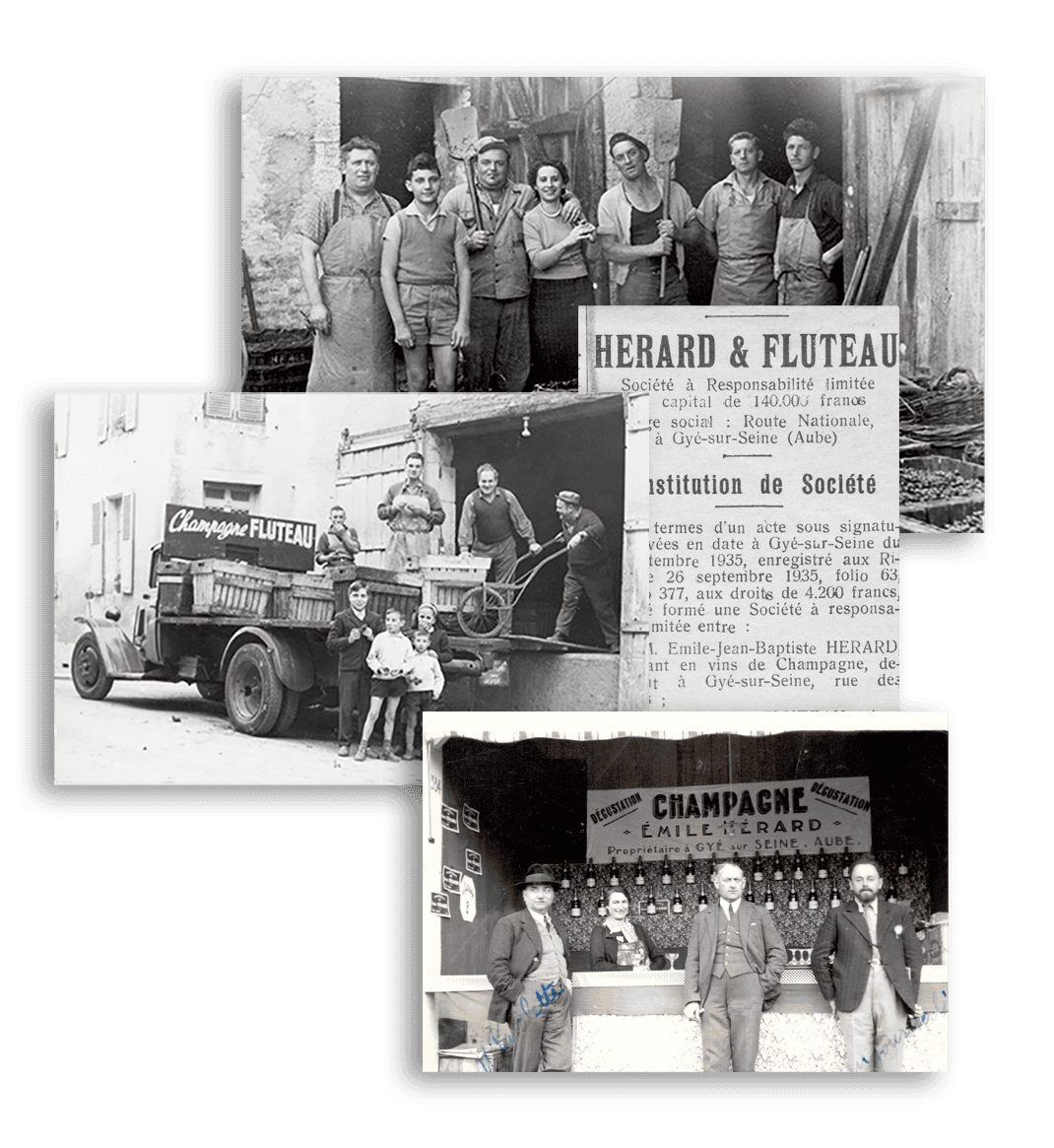 PIONNIERS
Our story begins in the early part of the 20th century with the pioneering spirit of two families in the Aube region of Champagne : Emile Hérard, and his son in law, Georges Fluteau. The Fluteau house was born of their passion for creating Champagne from this newly recognized wine growing region.
BERNARD
The company developed rapidly after the war and in 1970 George's son Bernard took over, expanding distribution of Fluteau Champagnes to several European countries.
JENNY ET THIERRY
In 1996 Bernard stepped down and his son Thierry continued to modernize the winery and widens the exports on an international level. Their son Jeremy joined them in 2008 after receiving his enology degree from Avize and venturing abroad to hone his skills in California and Michigan. Jeremy is now dedicated to carrying the family legacy forward by establishing innovative champagne cuvées .
SUCCESSION
Adeline Fluteau, with her sister in law Mathilde Bertillon, came onboard to join Jérémy in 2022. From now on, they are in charge of administration, communication and trade relations with lots of kindness and enthusiasm !
"We are proud of our heritage, but our greatest source of satisfaction is providing our customers a joyful wine to celebrate life's finest moments."